MD Site Services offers a substantial range of industrial loading bay equipment including a wide range of industrial doors, dock levellers, shelters, loading houses and all the neccessary safety and security lighting to make your loading bay operation as smooth and efficient as possible.
From a free initial consultation, through to design and full installation, MD Site Services can satisfy your entire loading bay requirements. All neccessary third party contractors, such as electricians, are all organised by MD Site Services leaving you to concentrate on your business.
Offering a friendly local and national service, backed by over 20 years of experience in the industry, MD Site Services gives every customer complete peace of mind with a 3-year manufacturer's warranty covering all parts and labour together with a 10-year paint warranty and a superb after sales service. Products are manufactured by Hormann, the domestic garage door and industrial loading bay industry leader for quality.
Call 01530 588336 or email info@mdsiteservices.com to arrange a no pressure, no obligation consultation about your requirements. The benefits and prices of each product will be explained clearly giving you the opportunity to make an informed choice. MD Site Services look forward to discussing your industrial loading bay equipment requirements soon.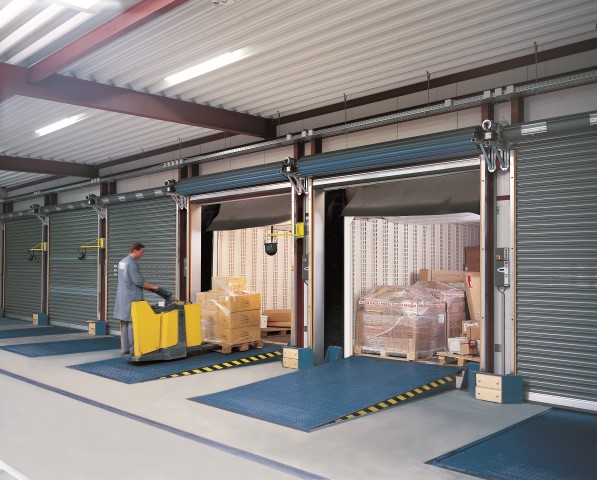 Dock Levellers
A Dock Leveller is an effective and easy way of adjusting the height of a loading platform giving your building the fexibility to cope with trailers and delivery vehicles of various heights.
The operation of our Dock Levellers can also be integrated with door and traffic light signals improving communication between loading bay and driver.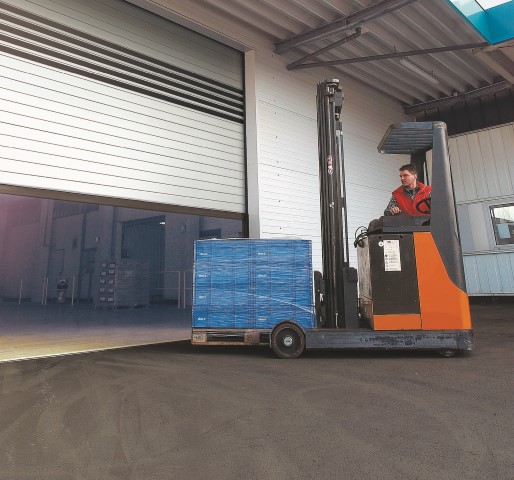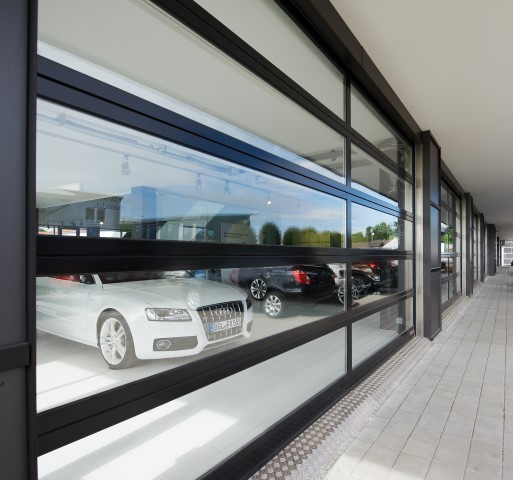 Industrial Folding Doors
Folding doors are ideal for large halls for industrial, traffic or rescue purposes.
Aluminium Folding Doors - recommended for openings with a limited traffic frequency, for buildings with a low headroom and where the roof is unsuitable for carrying an extra load.
Steel Folding Doors - highly robust, low maintenance doors ideal for manually operated applications.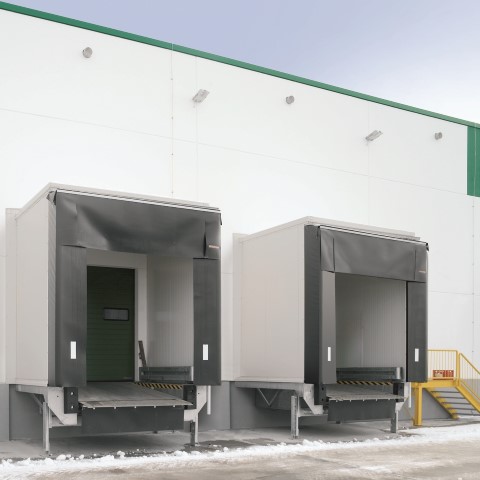 Shelters
Shelters supplied by MD Site Services offer a weather-proof seal between loading vehicles and your building preventing any ingress of water into the loading area and helping to provide a safe working area by reducing the possibility of accidents through slipping.
MD Site Services can also provide a Dock Air Shelter to help maintain temperature sensitive environments.
Traffic Lights
Loading bay Traffic Lights give delivery vehicle drivers a clear indication of whether it is safe or not to drive away from a loading bay.
The Traffic Lights supplied by MD Site Services are integrated with the loading bay door operation and clearly show whether the loading bay door is open and it is unsafe to pull away (red light) or the loading bay door is closed and the driver may drive away (green light).
You can order free brochures by calling
01530 588336